Photos by: Monique & Brittany Spaulding
Report by: Quinton Spaulding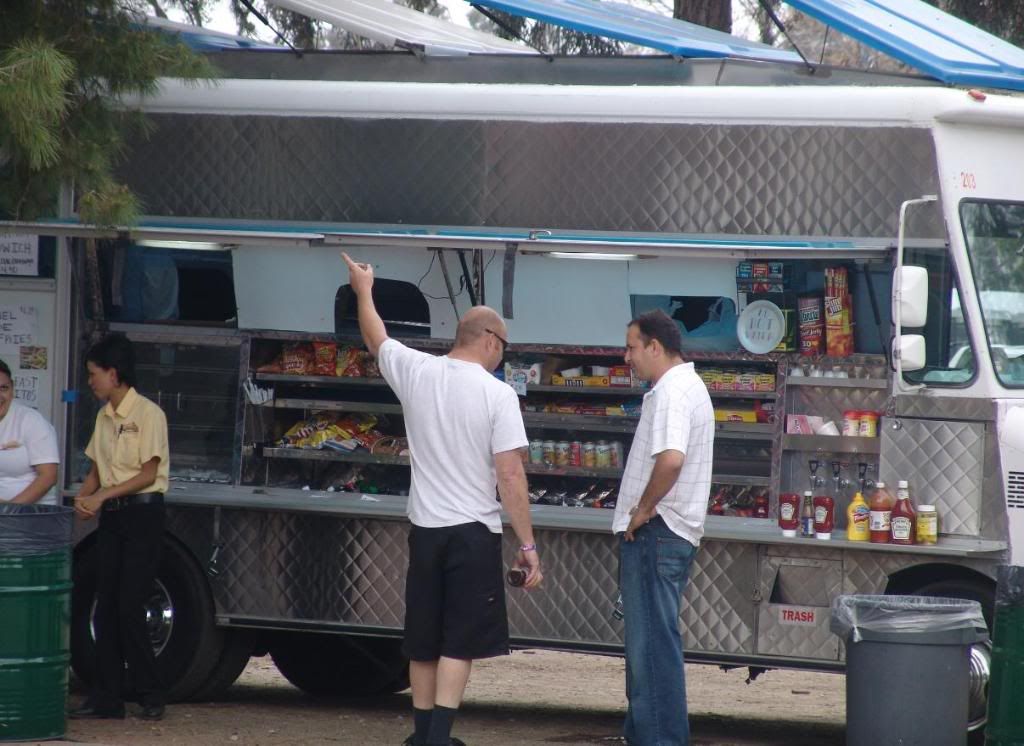 This  past weekend brought us back to Fontana, CA for the "Finals" of the SHIMANO Winter Series. Farmer Boys restaurant had their mobile kitchen out there and served up arguably the best food ever enjoyed at a Fontana race.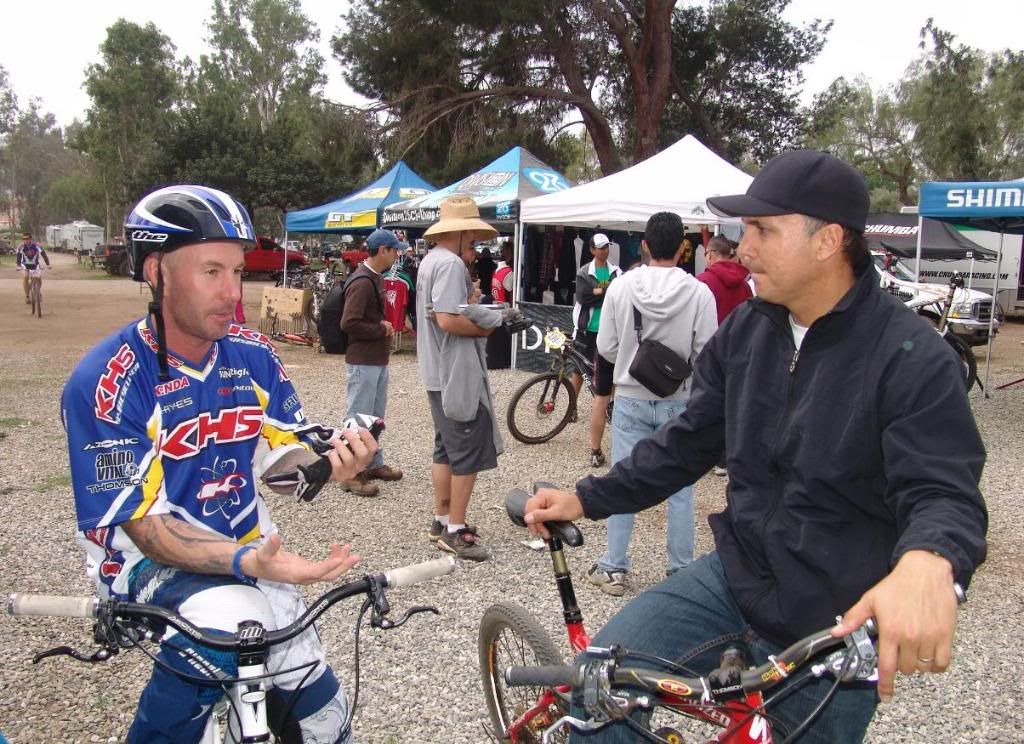 Joining us this weekend and participating in the 4x, was our very own Free Agent BMX Team Manager, Dale Holmes,(who had a weekend off from his busy schedule ). Holmes is a feature on the KHS Factory Team roster and joins us when he can. He was also getting warmed up for the US Cup Mountain Bike Series National presented by SHO-AIR that will be held in Fontana this coming weekend.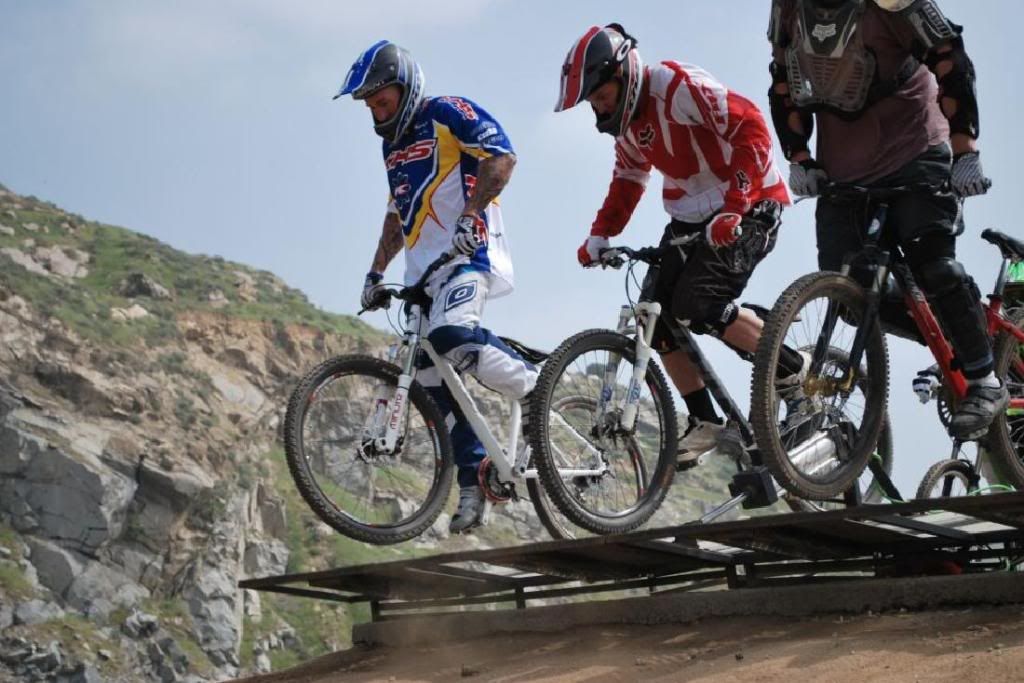 Photo Courtesy of: Johnny Dow
Photo Courtesy of: Johnny Dow
Here's a couple of shots of Dale getting some practice Saturday morning.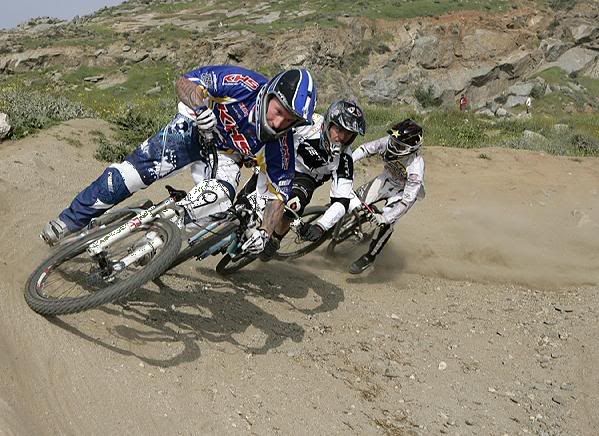 Picture courtesy of: So-cal Trail riders
This is Holmes during one of his heat races …out in the front like he so often is!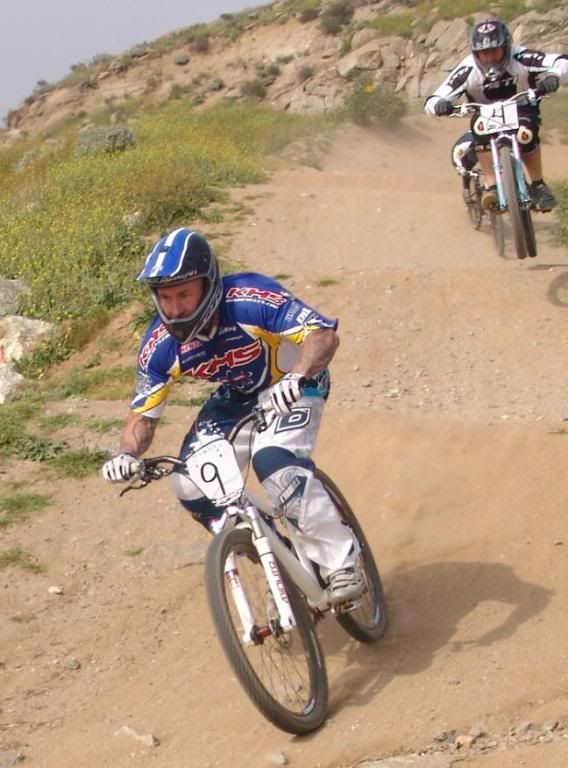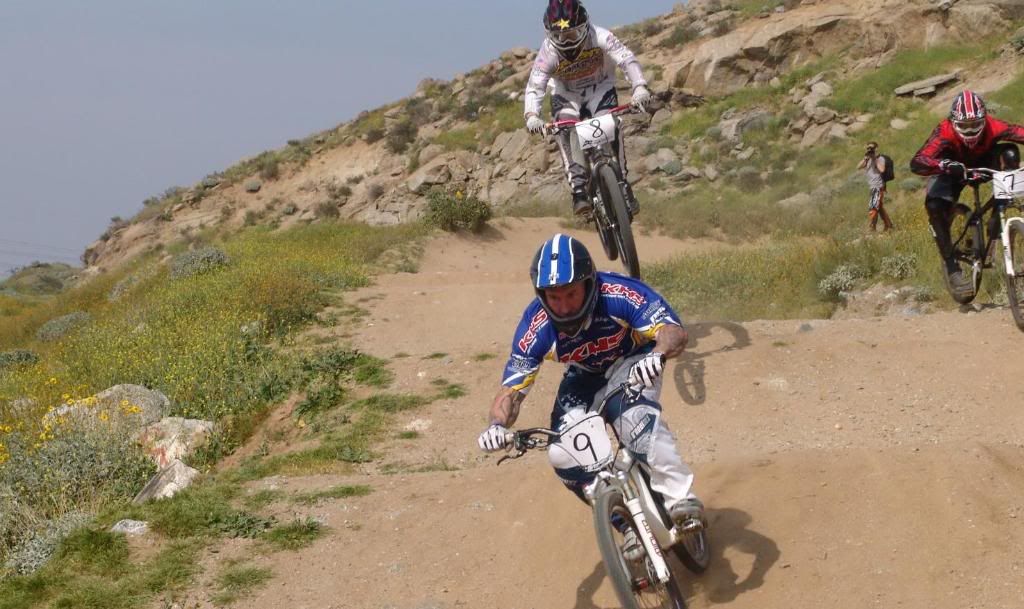 Dale had a stellar performance and was the first one to dethrone GT Factory rider Eric Carter off the top spot of the podium this entire Winter Series.

Left to right: Blake Carney(Yeti), Dale Holmes (KHS), Eric Carter (GT)
PRO MEN 4X RESULTS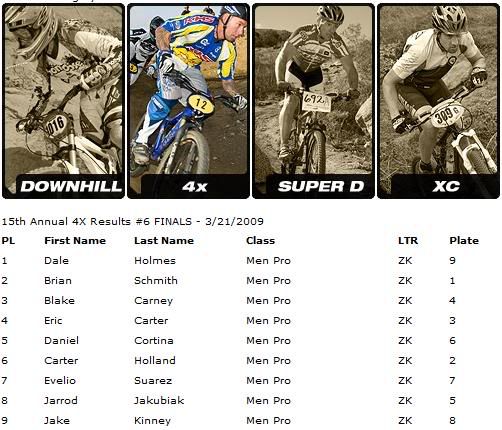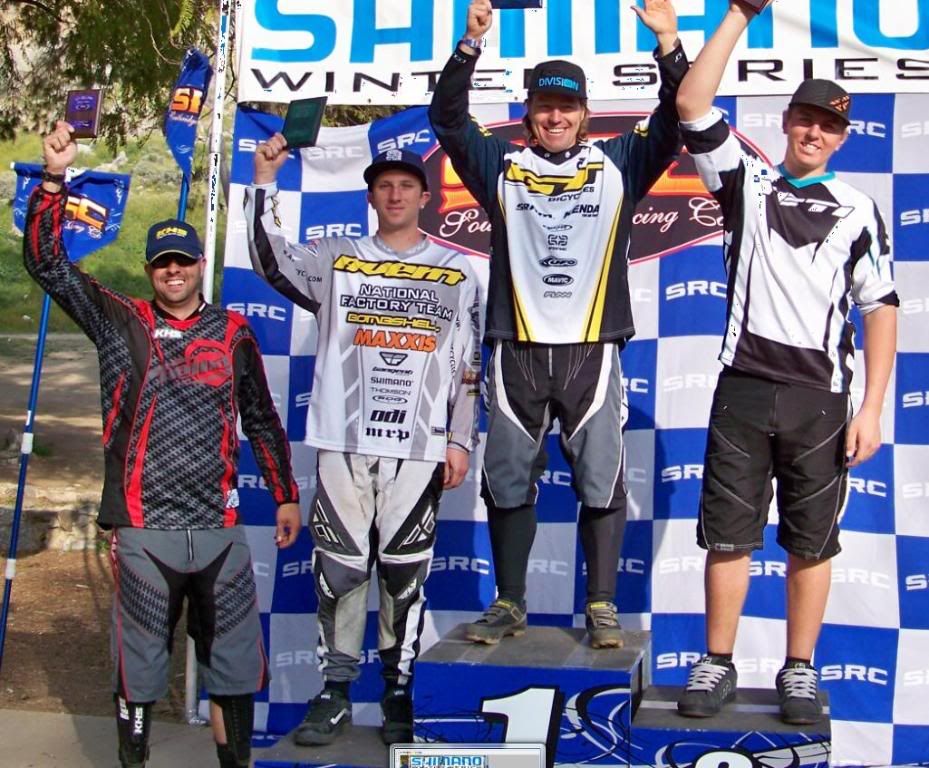 Left to right: Evelio Suarez(KHS/NEMA), Jake Kinney(AVENT), Eric Carter(GT), Blake Carney(YETI)