KHS sponsored rider, Evelio Suarez took 4th place in the overall 4X results for the Winter Series.

More kids on KHS bikes.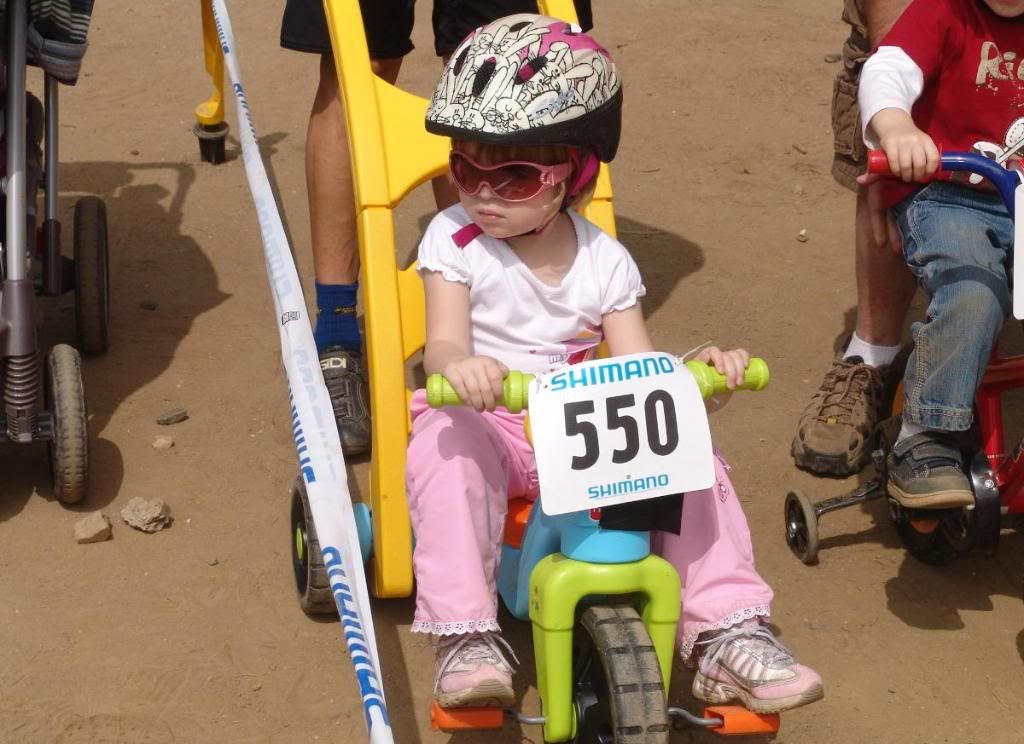 Factory SHIMANO kids racer!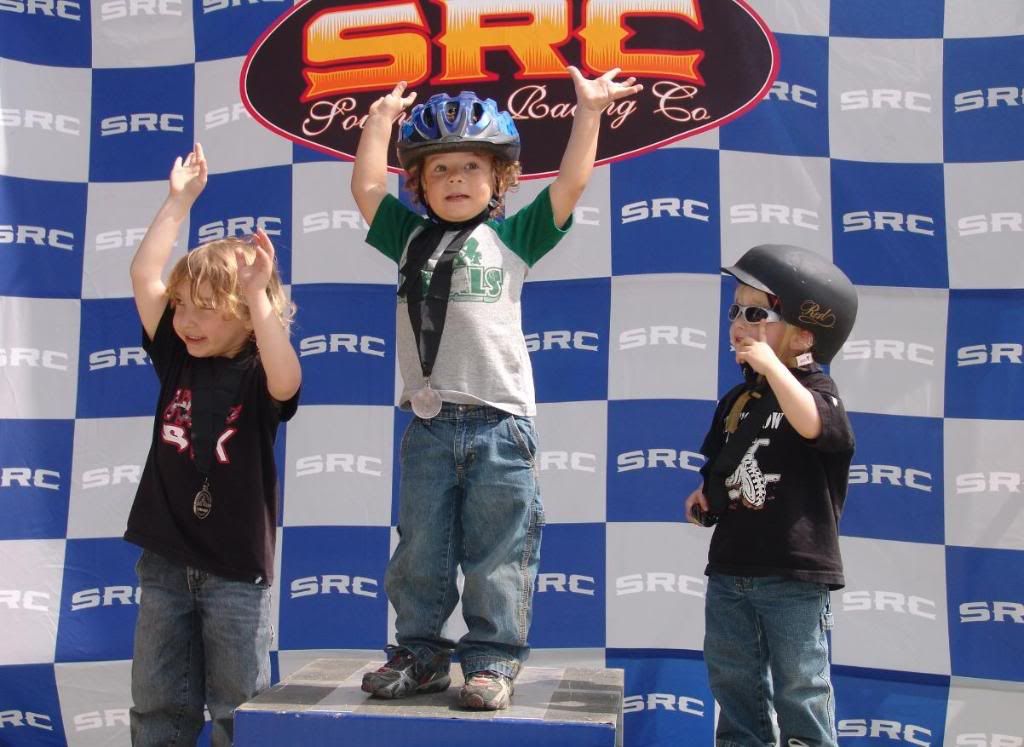 Future World Champion.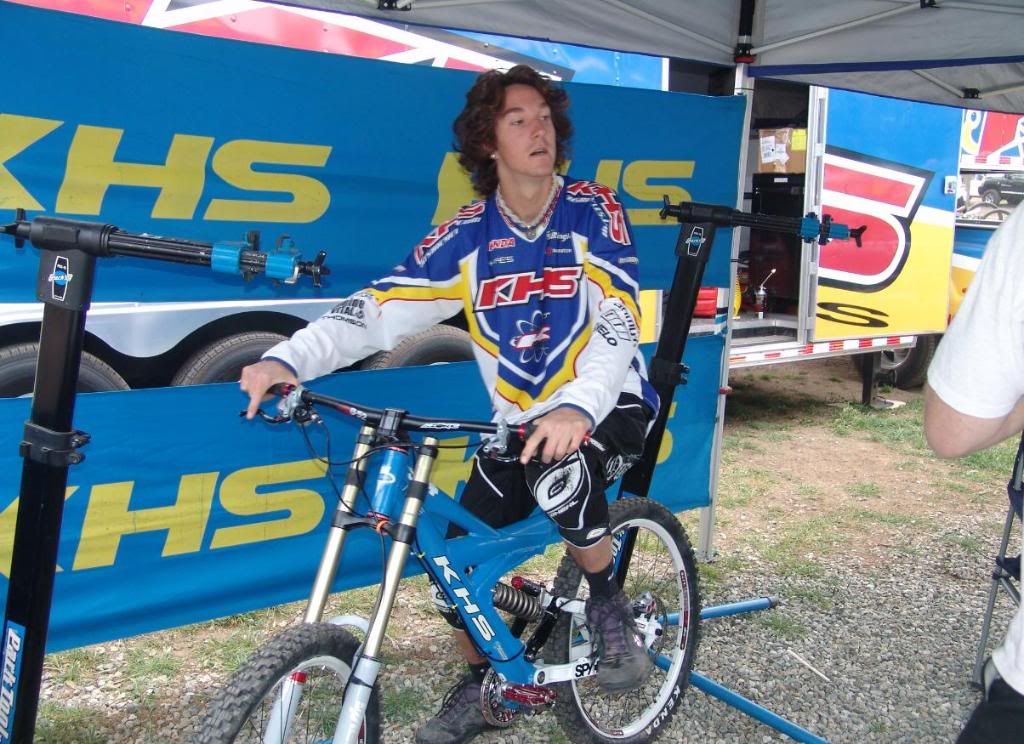 Naish Ulmer getting ready for some Saturday DH practice runs.

Naish Ulmer took a 5th place in the Super D Saturday. Ulmer will contest a number of Super D events for KHS this season.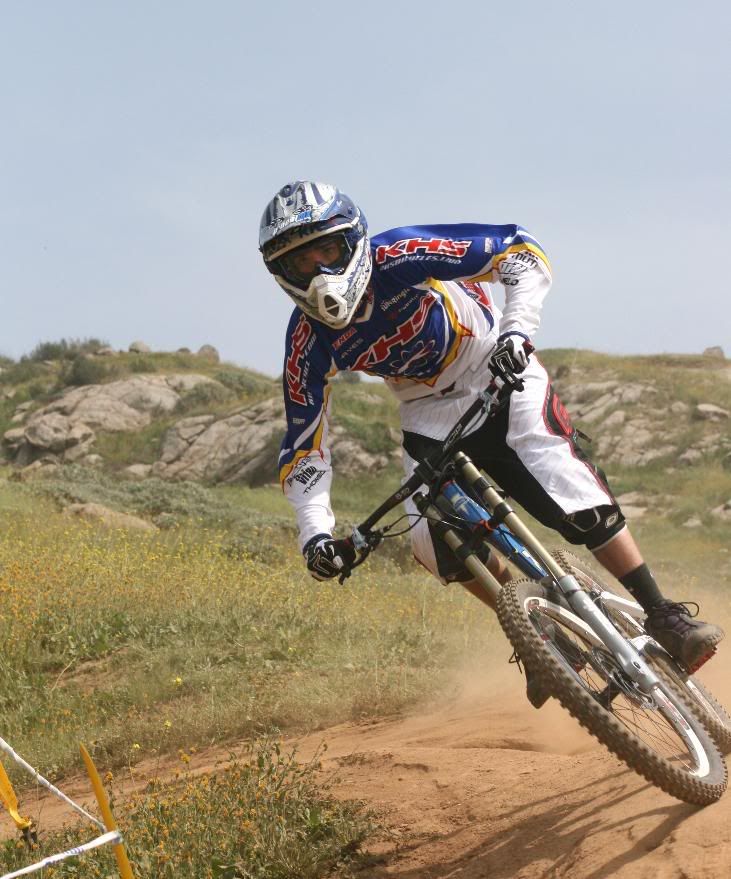 Photo courtesy of: "SHARKY"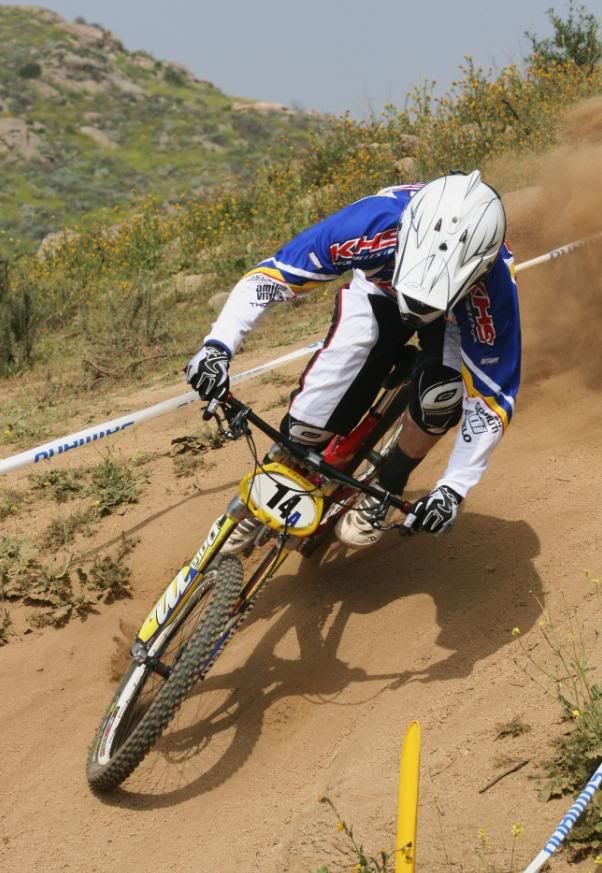 Photo courtesy of: "SHARKY"
DH Practice Saturday was dry and dusty.

However, everything changed Sunday … it rained all morning with  intensity and was gone by noon.

Waiting in shuttle lines, in the rain, not fun… but it has to be done!