Is this a car review on mtbr? Why yes, mountain bikers need to get their bikes to the trailhead after all. And we have unique auto needs. We need a vehicle that will haul bikes first and foremost. We need a car that will get us to the trailhead through twisty mountain roads, broken pavement and logging roads and dirt parking lots. We need a car we can change in and sleep in, a vehicle that can regulate our body temperature back to normal from the verge or frostbite or heat exhaustion.
And yes, make it affordable and make it economical on the fossil fuels we reluctantly consume.
Enter the Subaru XV Crosstrek. It is new for 2013 and it in a nutshell is an Impreza that has been raised several inches. The surprising part is it works. It works well enough for us to say that it is our favorite car in the whole Subaru line-up.

Subaru XV Crosstrek Video Review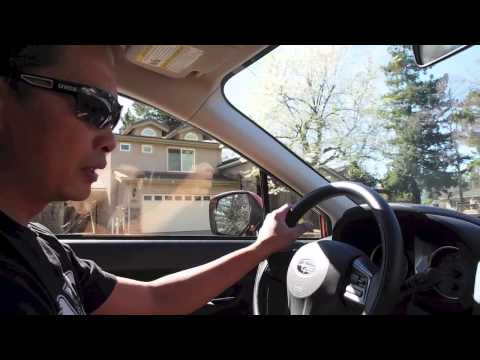 Subaru took the Impreza, jacked it up a couple of inches, added some plastic body cladding and some exciting colors, a roof rack and, voila…high-roader.
The Impreza hatchback is the latest to get this treatment, and while it's a little more involved, that really is basically the gist of its transformation into the $22,805 XV Crosstrek. While the design of the Impreza is a little bit on the awkward side, it looks just right as a high rider. And the XV Crosstrek is definitely that. The little 5-door has 8.7-inches of ground clearance, more even than a Jeep Grand Cherokee, although it sits lower and is easier to get into than a conventional compact crossover. Chunky wheels with a blocky spoke design combined with unique front and rear bumpers help give it the appearance of a space buggy, especially when finished in its signature Tangerine Orange Pearl paint.
During our week with it, one friend called it 'fugly' while ten others called it 'awesome looking.' Tell you what, this is 10x better looking than the similar-sized Subaru Forester. And it looks noticeably better than the current generation of Subaru Outbacks.
The interior is identical to the Impreza's, which means plain, but appointed with excellent visibility and lots of room for the compact class. The main difference is a standard rubber cargo tray for hauling mucky gear in the back.
The great news is the vehicle weighs in at about 3100 pounds which is up to 500 pounds lighter than its SUV and CUV peers. The 2.0-liter flat-four-cylinder engine only has 148 hp. All-wheel-drive and a five-speed manual transmission are standard, but with the CVT automatic the vast majority of buyers will choose, the XV Crosstrek is a little slow getting up to speed on the highway. And as we mentioned in the video, the XV Crosstrek feels light on its feet. The CVT transmission seems to squeeze out all the useable torque out of the engine efficiently and gets the car moving pretty quickly. The other bonus is the car coasts like a champ. Coasting is underrated and it seems to be how many manufacturers are squeezing good mileage out of modern cars. Eliminate drivetrain drag and manufacturers are rewarded with an extra 3-5 mpg.
(Visited 17,628 times, 31 visits today)