+ Early entry until the end of June
+ Unicycle Downhill in Gosau
+ Updated course maps and altitude charts
+ Check out this Hotel! EurothermenResort Bad Ischl – Royal****
+ New! Hotel Shuttle
Early Entry until the End of June
In about four weeks the 11th Salzkammergut Trophy will take place! We have almost 1.400 registrations so far – which is already more compared to last year! Especially the registrations for the extreme distance have increased considerably. Last year there were 312 bikers on the start – so far we have already 271 bikers who signed up for the extreme distance.
Early entries are possible until the end of June. Those who transfer the starting fee until the end of June will pay no late entry fee and will get a personalized starting number for sure.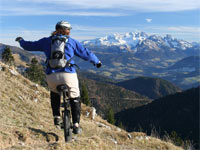 Unicycle downhill – July 13, 2008 in Gosau
So besides the Muni Marathon – for the first time there is going to be a Muni downhill competition at the Salzkammergut Trophy! The Gosaukammbahn takes you to the Zwieselalm at an elevation of 1.587 meters. After a mass start a 3.5 kilometer long downhill with more than 750 meters altitude difference along hiking trails and ski slopes will be tackled!

More
New! Additional Service Stations and Water Station in the Echerntal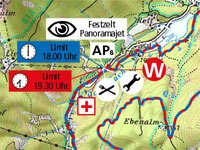 Altitude charts and updated course map online!


Please see www.trophy.at/strecke for the final course map as well as all altitude charts.
The time limits as well as the additional water station in the Echerntal are marked now. For the first time there are four service stations which bikers of the extreme distance will pass eight times. Furthermore all distances are ready for free downloading as GPS-Track in the formats TRK, TXT and
TK as well as Google Earth data.
All fours courses are snow free now and are going to be sign-posted until June 26, 2008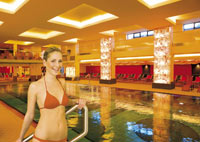 Check out this Hotel!
EurothermenResort Bad Ischl – Royal****
Arrive and relax in the Royal**** of the EurothermenResorts Bad Ischl. Here you will find the balance between the body, soul and spirit.
Salzkammergut-Trophy-Special
3 days/2 nights in the Royal****
1 classic therapy massage (25 min)
a great activity programme
private lake side at the Lake Wolfgang
direct panorama access to the Salzkammergut-Spa
daily entrance to the new Salzkammergut-Spa including sauna
5-course- indule yourself- half board
daily 'happy cake hour' – free tea and cake in the afternoon
per person in a double room starting at € 189,-
offer for 4 days/3 nights like above: per person in a double room starting at € 259,-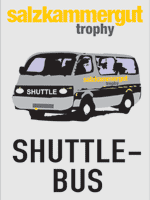 Since there are hardly any rooms left in Bad Goisern during the Trophy weekend the Tourismusverband Inneres Salzkammergut has organized a special sevice: a cheap Hotel-Shuttle from Obertraun, Hallstatt and Gosau to the start in Bad Goisern.
On Friday there will be an additional shuttle running from Gosau to the bikers' meeting resp. movie night..
Those who still need a room please contact the Upper Austrian Tourism – Oberösterreich Touristik, phone: +43 (0)732/7277-281, E-Mail: zimmer@trophy.at, www.trophy.at/zimmer
Those who would prefer to search by themselves check out this Link as it has a list of all accomodations.
Besuchen Sie unsere Sponsoren
source: Salzkammergut Trophy