originally posted in the Passion forum here: http://forums.mtbr.com/showthread.php?t=399161
This is a ride report that really needs few words. It was so beautiful, I cried. So without further ado, here is my ride. I hope you enjoy it as much as I did.
It's been about five months since the San Diego fires. I went out to Sweetwater Reservoir to climb Mama Miguel and see what effect the winter rains and spring sunshine had on the mountain. I was stunned. The regenerative powers of nature never cease to amaze me…
Mt Miguel in the distance, from the top of Mama Miguel, March 2008.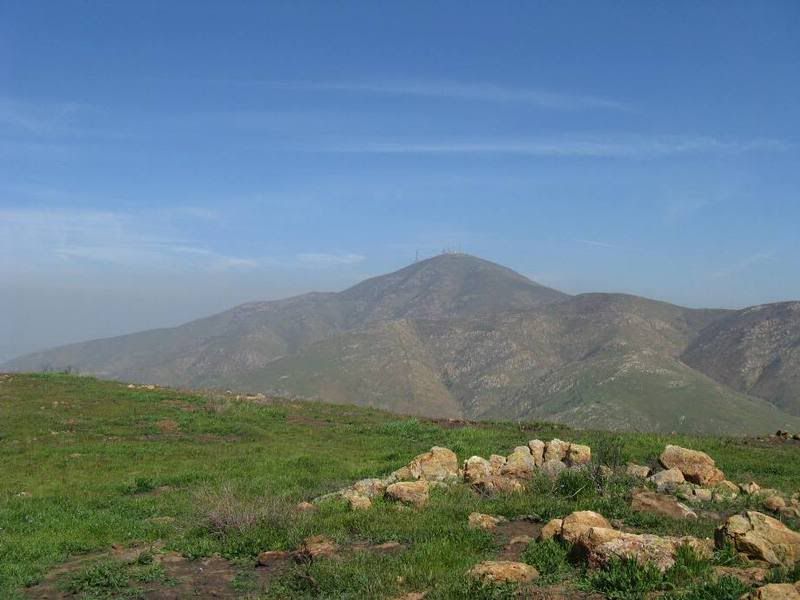 I'd never seen the aftermath of a forest fire…

For comparison, I'm posting my photos from October alongside recent ones taken at about the same spot.
Oct 2007 – residence at the edge of the flames. Any lands that are still golden were not burned in the fires.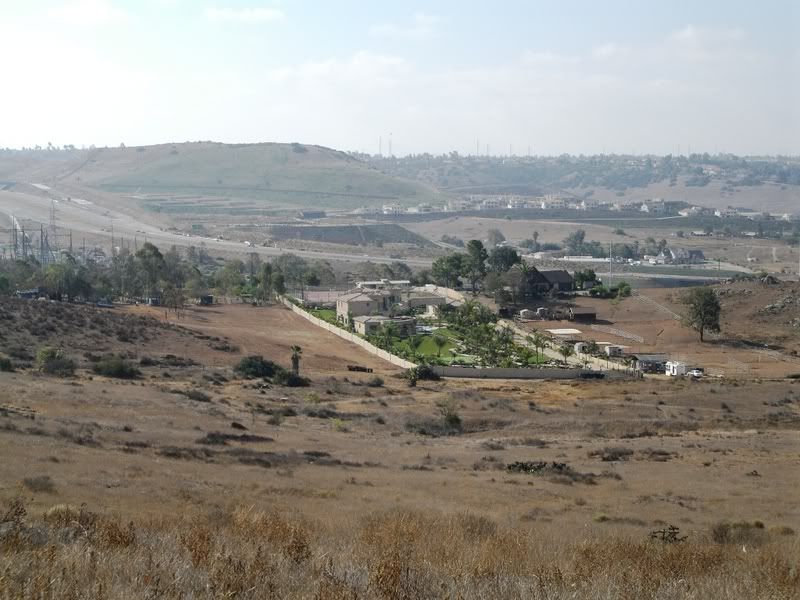 Mar 2008

Oct 2007 – bird overcome by smoke; we put the stones around him because it seemed wrong just to leave him

Mar 2008 – birds hear me coming and take to flight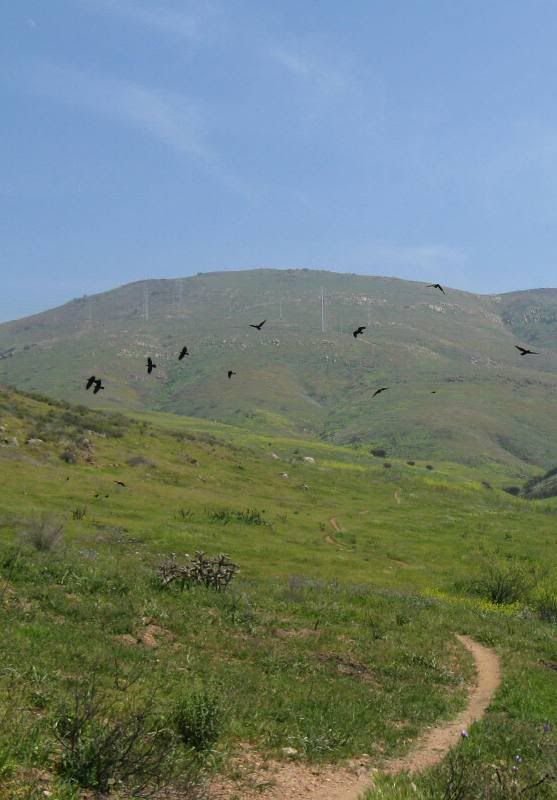 Oct 2007 – hard-fought battle by the powerplant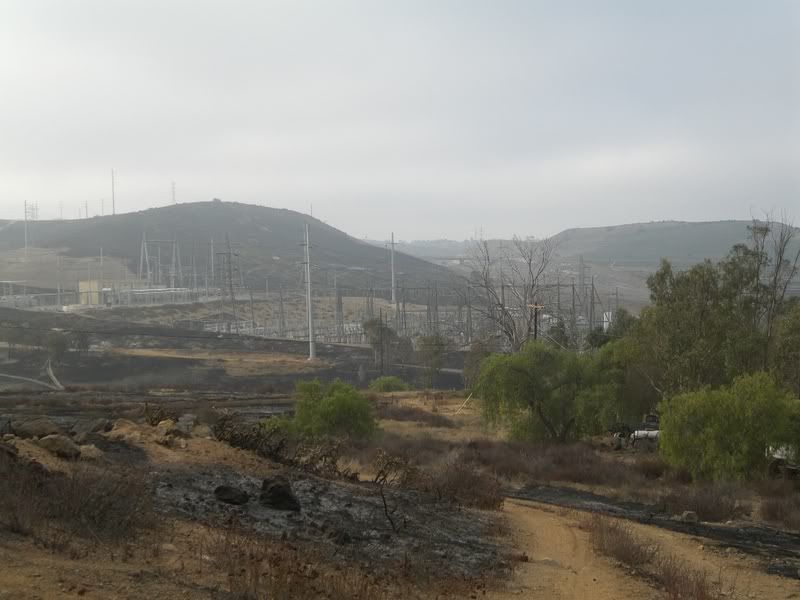 Mar 2008

Oct 2007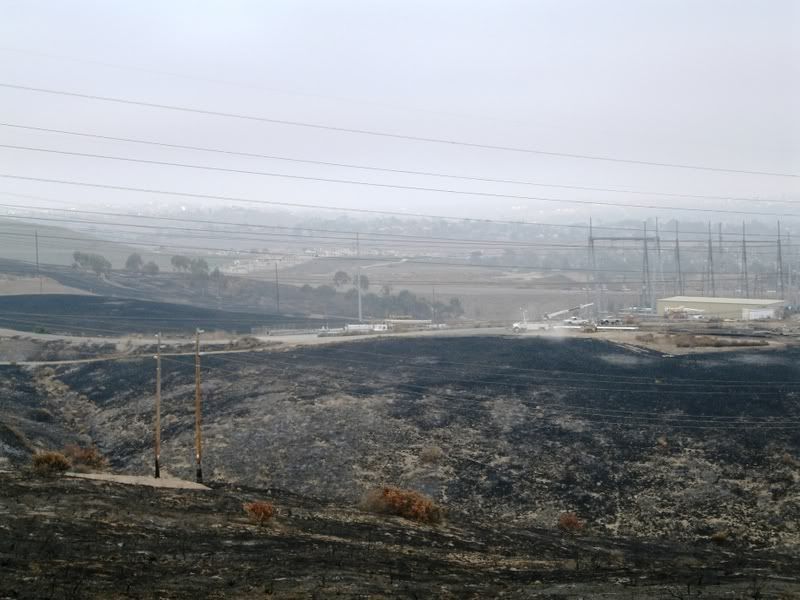 Mar 2008

Oct 2007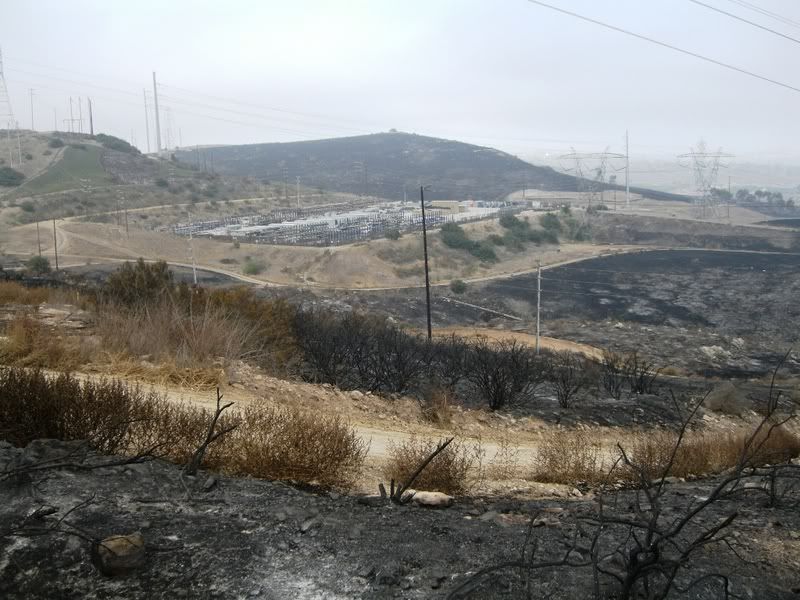 Mar 2008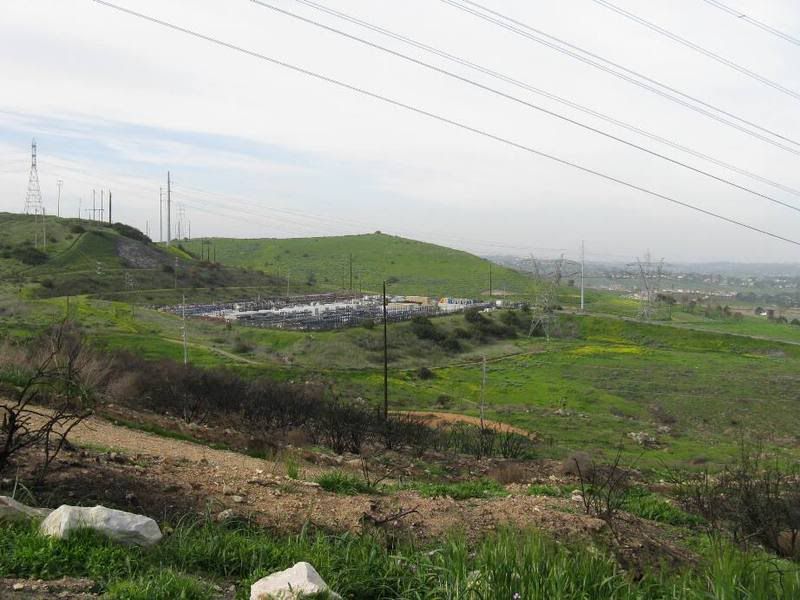 Oct 2007

Mar 2008 – same place; follow the trail up the hill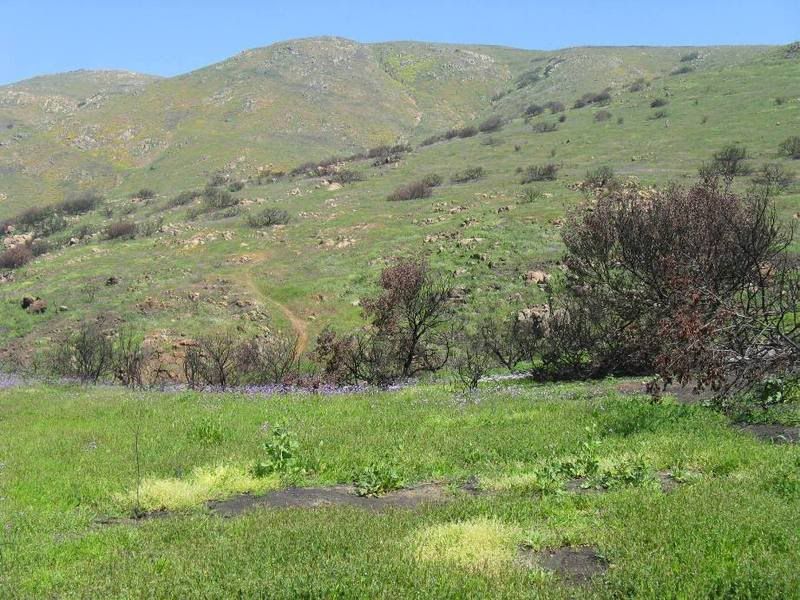 Oct 2007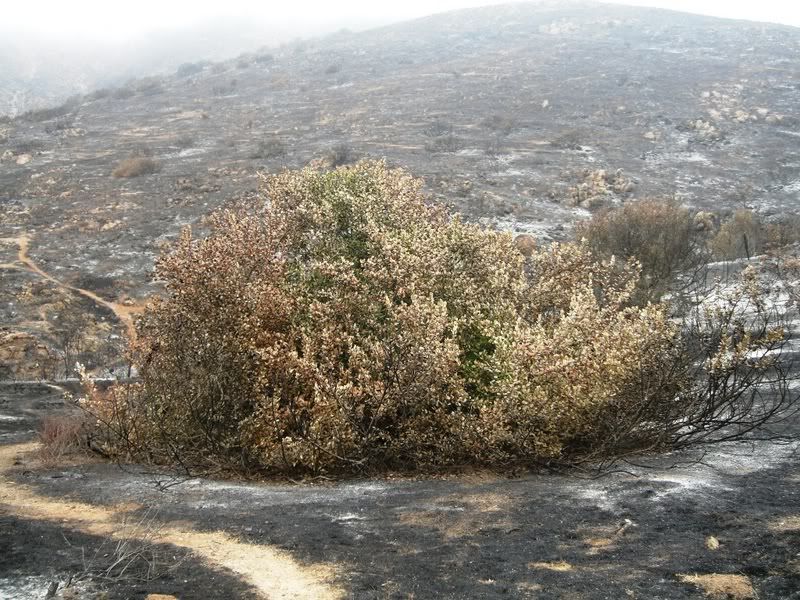 Mar 2008

Oct 2007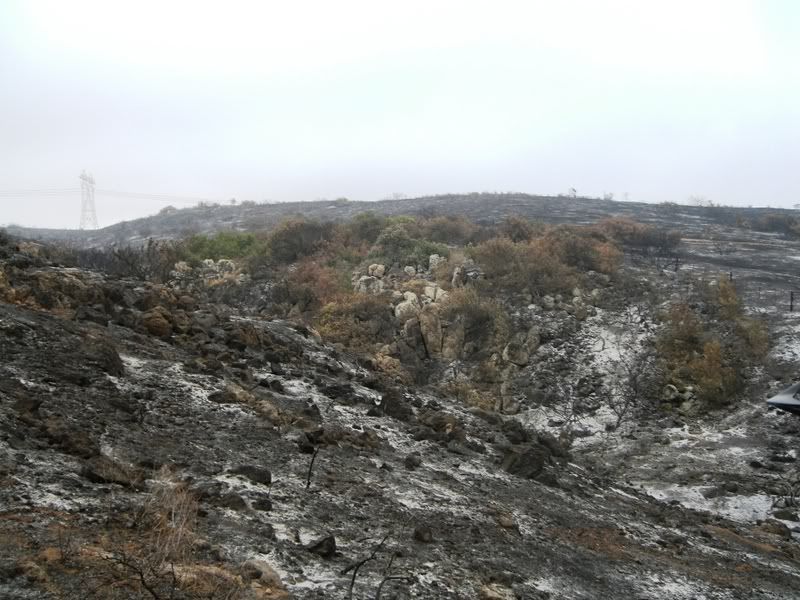 Mar 2008

Oct 2007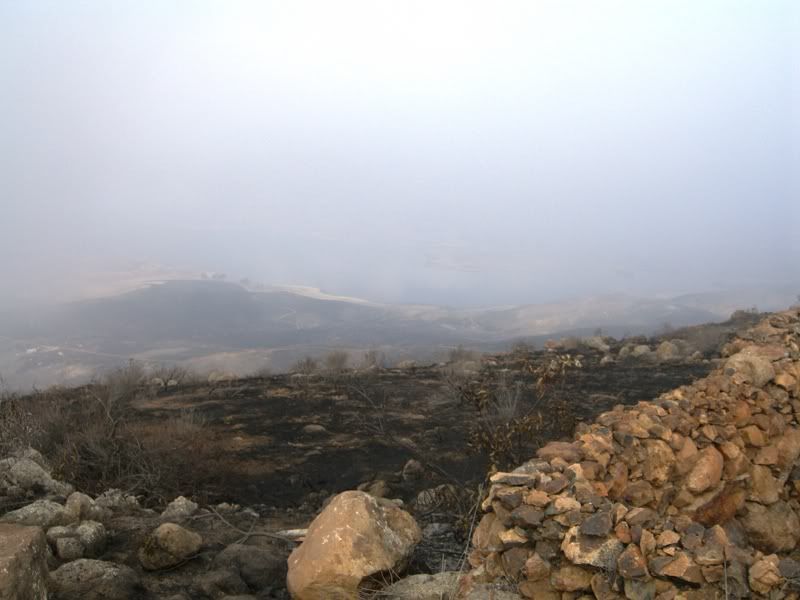 Mar 2008

Oct 2007

Mar 2008

Oct 2007

Mar 2008

Oct 2007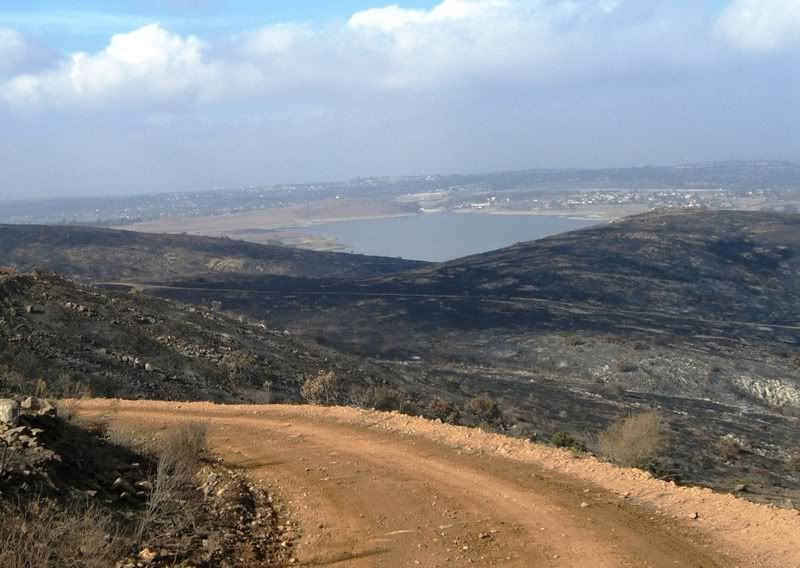 Mar 2008

Oct 2007

Mar 2008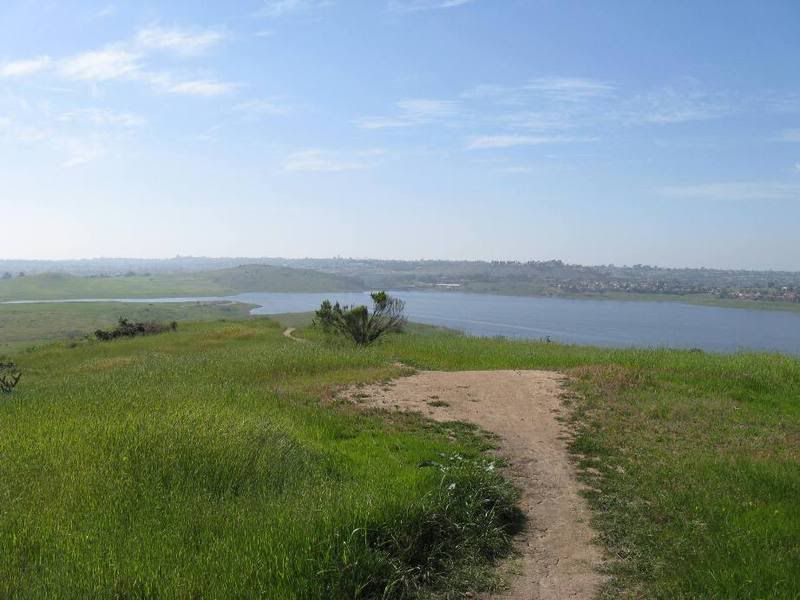 This report is dedicated to the firefighters and others who fought for the Reservior, our homes, and all we hold dear. Thank you.
-sunny
My original ride report from one week after the fires can be found on my blog:
The Bruise Chronicles
(the post-fires ride edition): http://bruisechronicles.blogspot.com/2007/10/tuesday-ride-103007-through-fire-area.html