Editor's note: As we welcome a new year, we at Mtbr are taking a moment to look back at the bikes and products that improved our riding experience in 2019. Some products were new for the year, others are tried and true items that are still best-in-class.
---
Josh Patterson's  Gear of the Year
I'm lucky enough to test the latest and greatest mountain bikes and components. I am, by my own admission, a gear nerd. I seek out new products that break from the norm, but I'm also quite jaded when it comes to claims of "game-changing performance." In choosing my gear of the year, I sought out innovative products that improved my time on the trails through technology. Here are the five stand-out products I rode in 2019 that left a lasting impression.
---
Industry Nine Enduro 310C 24-hole wheelset
A wheelset upgrade is the number one way to improve the performance of your bike. Carbon rims are often praised for their light weight and steering precision, though some carbon rims, especially those designed for aggressive trail riding and enduro racing, can be overly stiff. This is particularly true for lightweight riders, such as myself. Industry Nine recognized that not everyone benefits from the stiffest wheels on the market and developed a 24-hole version of its enduro wheelset. The Enduro 310C 24 wheelset uses a 24-hole version of the company's enduro rim laced with 24 of the brand's anodized aluminum spokes. In my experience, these wheels did an outstanding job of balancing precision with a forgiving ride feel. Rumor has it this Ashville, North Carolina-based has some upgrades to its wheels coming shortly. Stay tuned.
More info: https://industrynine.com/wheels/mountain
Price: $2,400
---
NoTubes DART
It took the better half of two decades, but tubeless rims and tires have become the standard for mountain biking. Stan's NoTubes, company that spearheaded the tubeless revolution, set out to take flat protection to the next level with a tubeless tire plug that's a step above the competition. NoTube's DART creates a chemical reaction latex tire sealant, quickly forming a permanent, airtight bond. It's clear the crew at NoTubes put a lot of thought into the design of the tool as well. When you flat, time is critical to sealing the puncture with as little air loss as possible. This is why the DART features a double-sided head design that hold two DART's per side. This makes it possible to install as many DARTs in rapid succession, sealing large punctures or multiple holes.
More info: https://www.notubes.com/DART
Price: $25
---
Maxxis Assegai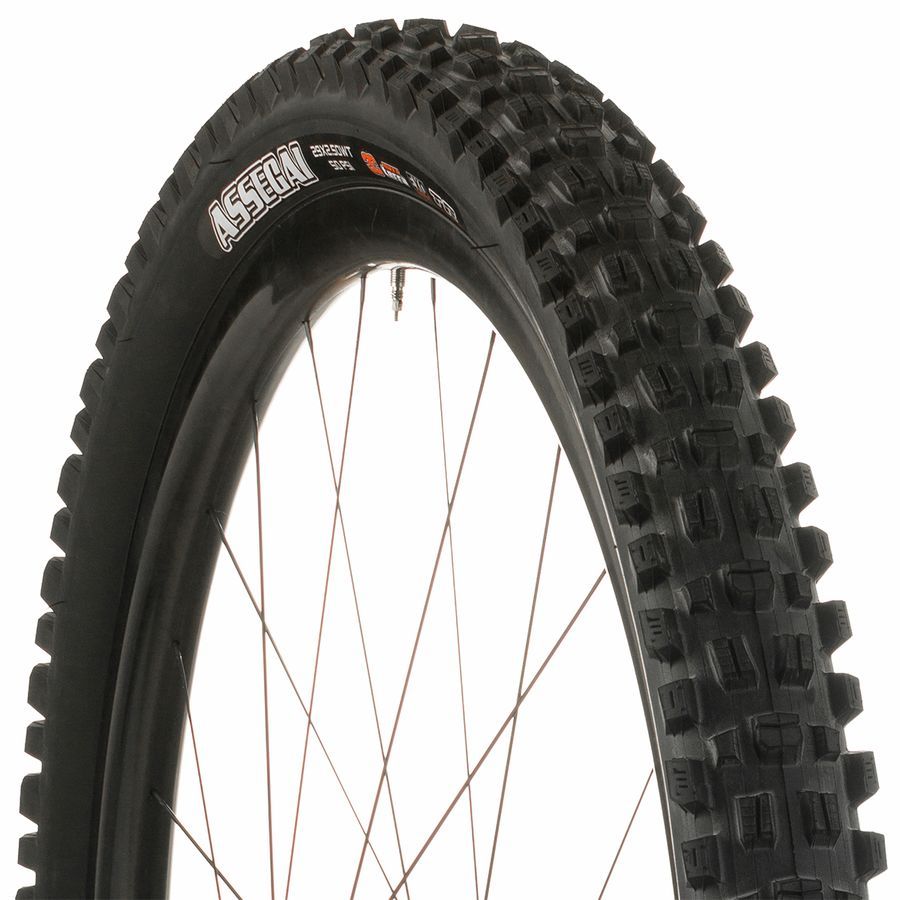 I test a wide range of tires. But on my personal trail bikes, I almost always come back to my tried and true tire combination: a Maxxis DHF at the front, matched with an Aggressor at the rear. This pairing works really well for the sketchy trails I frequently ride in the Rocky Mountains. I was set in my ways rode the Assegai. In my opinion, this tire offers all the bite of the DHF without the vague "danger zone" mid-transition between the center and shoulder knobs. The Assegai allows for more finesse when cornering, especially on loose-over-hardpack.
More info: https://www.maxxis.com/
Price: $56-81
---
Trust Shout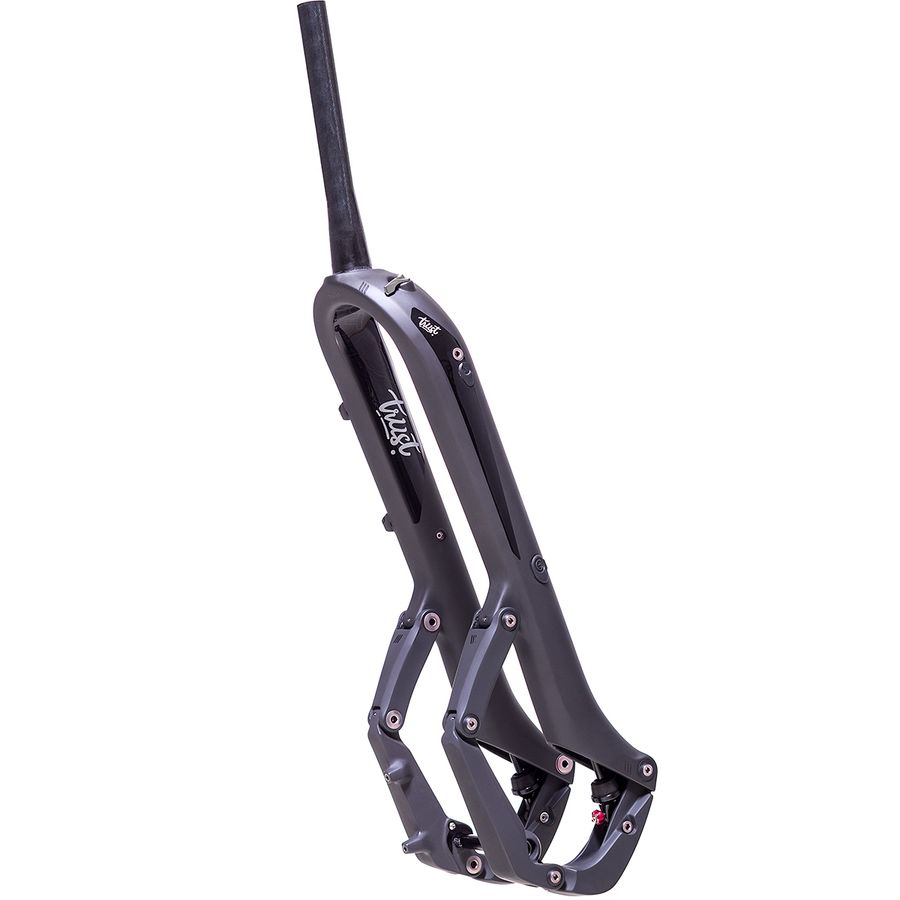 I've been testing the Trust Shout since late last fall and plan to log more miles on it this spring. A hard winter has limited my trail time, but I've been more impressed with it on every outing. Is the Shout the future of mountain bike suspension? I'm not ready to weight in just yet. But in my case, when chasing Strava glory, the numbers don't lie. I've shaved significant chunks of time off all of my well-worn test loops. The Shout's stiff carbon chassis and axle path result in otherworldly traction through corners. This linkage suspension fork doesn't have the plush, Cadillac feel of my trusty Fox 36—it's more akin to the taught ride of a rally car. The best compliment I can give the Shout is that is has reshaped how I look at the trail. The price and aesthetics might not appeal to everyone, but I applaud Trust for introducing a product that disrupts the telescopic suspension fork hegemony held by Fox and RockShox.
More info: https://trustperformance.com/
Price: $1,975
---
Ibis Ripley
Here's my hot take: too many mountain bikers are over-biked, riding rigs that are too long, too slack, and have too much suspension travel. We're willing to put up with bikes that are portly and handle poorly at slow to medium speeds for the few seconds when we're riding fast enough for the bike to "come to life." The Ibis Ripley might be the most hyped bike of the last 12 months and for good reason—it does everything really, really well. It's hard to find fault with a bike that can climb and descend with equal measures of confidence and traction. As segmented as our sport has become, this is the bike I point to as what a mountain bike should be. The Ripley light and nimble yet can be ridden well beyond of the confines of the "short-travel trail" category.
More info: https://www.ibiscycles.com/
Price: $2,999-$9,199
---
Was there a piece of gear you loved in 2019? Let us know in the comments.