If you have a data-driven mountain biker in your life, you've come to the right place. Mtbr has our high-tech favorites guaranteed to make mountain biking more enjoyable, and even safer, by harnessing the power of technology. Here are some of the best gifts for gadget-loving mountain bikers.
---
Garmin Fenix 6 Pro Smartwatch
Cycling computers are incredibly capable, but they're not for everyone and not right for every activity. If your outdoor activities go beyond the bike, consider choosing a smartwatch such as the Garmin Fenix 5 Plus. Garmin's premier smartwatch is loaded with maps, metrics, and even music. The Fenix 6 Pro can also sync with Spotify playlists so you can to listen to your favorite tunes while you ride, run, or hike.
Price: $699
---
Quarq ShockWiz
Mountain bikers shell out a lot of cash for high-performance forks and shocks, but even experienced riders can be confounded by suspension setup. Quarq's ShockWiz can be used on front and rear suspension. The ShockWiz transmits ride data to an accompanying smartphone app, taking the guesswork out of dialing in suspension by giving riders advice on air pressure, as well as compression, and rebound settings.
Price: $329
---
GoPro Hero 8 Black + SD Card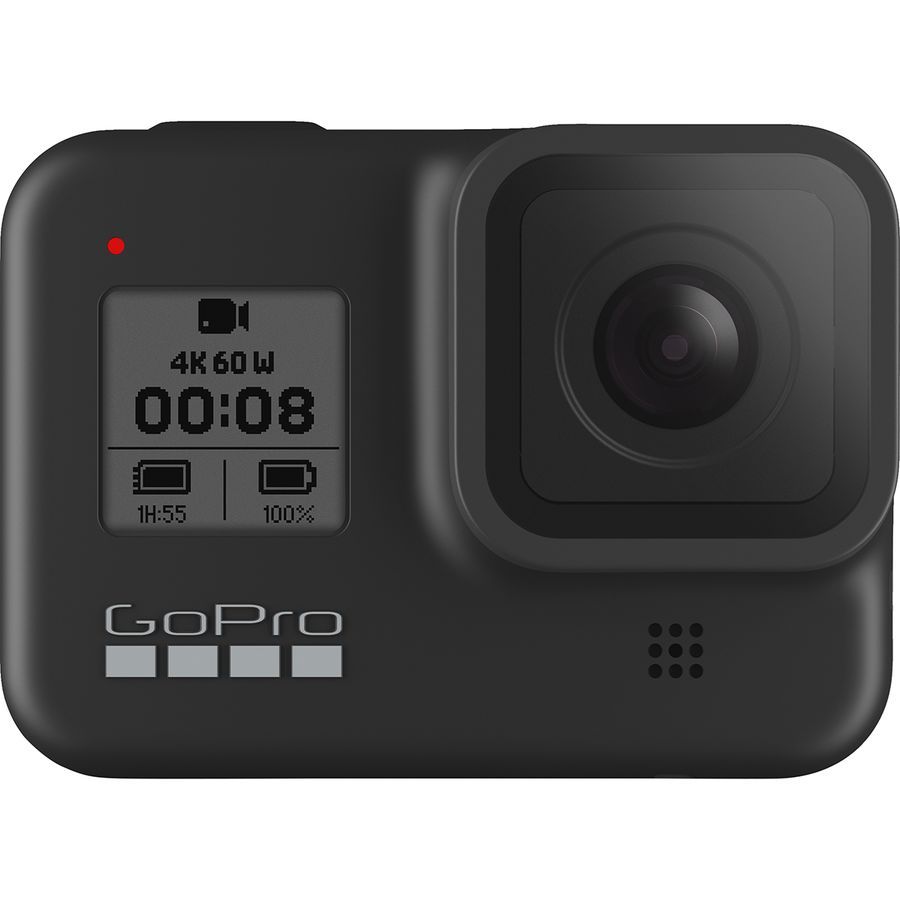 The latest iteration of GoPro's action camera ushers in a host of improvements that make it the category leader. This 4K camera uses GoPro's aptly named HysperSmooth electronic image stabilization technology to deliver steady footage without the need to strap on a bulky gimbal. The Hero 8 also features the ability to live-stream footage, allowing you to share your adventures with friends and family in real-time.
Price: $399
---
Topeak Smart Gauge D2
This digital tire gauge will help mountain bikers precisely find their preferred tire pressures. Topeak's Smart Gauge D2 features a rotating head that helps it access hard to reach valves and an air bleed valve to fine-tune pressure. The SmartHead works seamlessly with both Presta and Schrader valves. This pocket-sized gauge can do more than monitor tire pressures: with a maximum pressure of 250psi, it can also keep tabs on your suspension set-up.
Price: $37

---
Specialized Ambush ANGi Helmet
Specialized improved this popular trail helmet by adding the MIPS SL protection system, which is designed to mitigate rotational impacts and has a sensor that can send notifications in the event of a crash. The integrated ANGi sensor acts as a ride tracker, crash sensor, and safety beacon. ANGi measures forces transmitted to the helmet, and then if appropriate sends a notification to the Specialized Ride app on your smartphone when it encounters an impact. If you took a minor tumble, just swipe the notification away. If it's something more serious and you're unable to dismiss the notification, ANGi can notify your emergency contacts with your last known GPS coordinates.
Price: $199.99
K-EDGE GRAVITY CAP COMPUTER MOUNT
The Gravity Cap allows Garmin computers to be easily placed on top of your stem in order to provide a clear view and a clean handlebar arrangement no matter how short or steep the stem angle. The CNC machined 6061-T6 aluminum platform and injection molded Garmin-specific co-polymer interface mount in the ideal position for downhill and enduro racing or aggressive trail riding while weighing in at an almost non-existent 18 grams. Not to mention, the Gravity Cap is made in Boise, Idaho, USA.
Price: $24.99
---
STAGES POWER L – CARBON FOR SRAM GXP MTB
Power is a highly beneficial metric to measure while you're riding. Power provides a real-time way to gauge your effort. When your power starts increasing, you know you're getting stronger. The Stages Power L Carbon Crankarm for SRAM GXP mountain bike cranks is a carbon fiber crankarm that is compatible with all SRAM GXP mountain bike cranks. The Stages Power is pre-installed on the left crankarm and replaces your existing left crankarm. It connects to your devices via ANT+ and Bluetooth Smart frequencies so you can track all your data.
Price: $629.99
---
When eTap came out, it changed electronic shifting forever. However, it was only exclusive to road bikes. Now, it's available for mountain bikes with the SRAM XX1 AXS Groupset. What wasn't possible before is now here and is loaded with features like the new AXS system which gathers useful data and tells you how many shifts you have made, how frequently you use each cog, helps you make smarter choices on chainring size, and more. The simplicity and efficiency of a 1x drivetrain means you never have to worry about a front derailleur, yet you still have access to an exceptionally wide gear range.
The SRAM XX1 AXS upgrade kit includes the AXS XX1 12-speed Derailleur and AXS XX1 12-speed shifter, the two items you need to upgrade your current eagle drivetrain into an AXS drivetrain.
Price: $1,000
---
Strava Summit Subscription
Strava Summit replaces Strava Premium as the company's subscription-based platform. Summit takes an à la carte approach by offering users their choice of services. There are three premium packages to choose from: Training, Safety and Analysis. The Training Pack provides leaderboards, live performance data, customized goals, and training plans. If you want peace of mind on your rides, the Safety Pack includes Strava's Beacon tracking service and personalized heatmaps to find routes frequently used by other cyclists. Fans of big data will appreciate the power and workout analysis as well as Strava's fitness and freshness scores found in the Analysis Pack. Riders can also buy all three packs as a bundle.
Price: $24-$60
Sign up at www.strava.com
Need more ideas?
Check out our complete holiday gift guide here.