Editor's note: As we welcome a new year, we at Mtbr are taking a moment to look back at the bikes and products that improved our riding experience in 2019. Some products were new for 2019, others are tried and true items that are still best-in-class. Here are five products that Jordan Carr fell in love with in 2019.
---
Jordan Carr's 2019 Gear of the Year
My year on the bike has been filled with a mix of riding adventures around the world from early season riding in the Southwestern desert to midsummer exploring in the Alps and many other things filling the time between. My bikes have been put through the paces in a mix of riding and traveling situations and scenarios. My criteria for my favorite products lies on one basic principle: Does it make my rides better? Sure, this seems simple enough considering our current inundation with so many new products. But a few products below I stumbled upon in 2019 truly improved my riding experience for one reason or another.
---
Shimano XT BR-M8120 4-Piston Brakes 
Like many of you, I like to go fast on my bike and in order to do that safely, quality brakes are a trusted component. Shimano is known for developing reliable, easily maintained brakes with good stopping power. In the past, I've opted for Saint brakes to give me the power I prefer on my trail bike, but the latest four-piston XTs offer the sought-after power in a brake designed for trail bikes. With all the reliability, predictability, and Shimano quality, the M8120s have become my go-to brake.
More info: www.bike.shimano.com
---
Ergon SM–Men Saddle
I've been shifting away from chamois while riding for many reasons, mostly to maximize comfort and reduce the trapping of moisture in the nether regions. Thanks to the research and attention to detail from German-based ergonomic specialists at Ergon, my taint and ass have never been happier. Offered in two sizes and four price points, the SM-Men's saddle is designed to work around the comfort and health of the male anatomy. I've been on many long rides aboard the SM-Men and SR-Men (road saddle) and have been nothing short of comfortably impressed.
More info: www.ergonbike.com 
---
Wolf Tooth ReMote Dropper Lever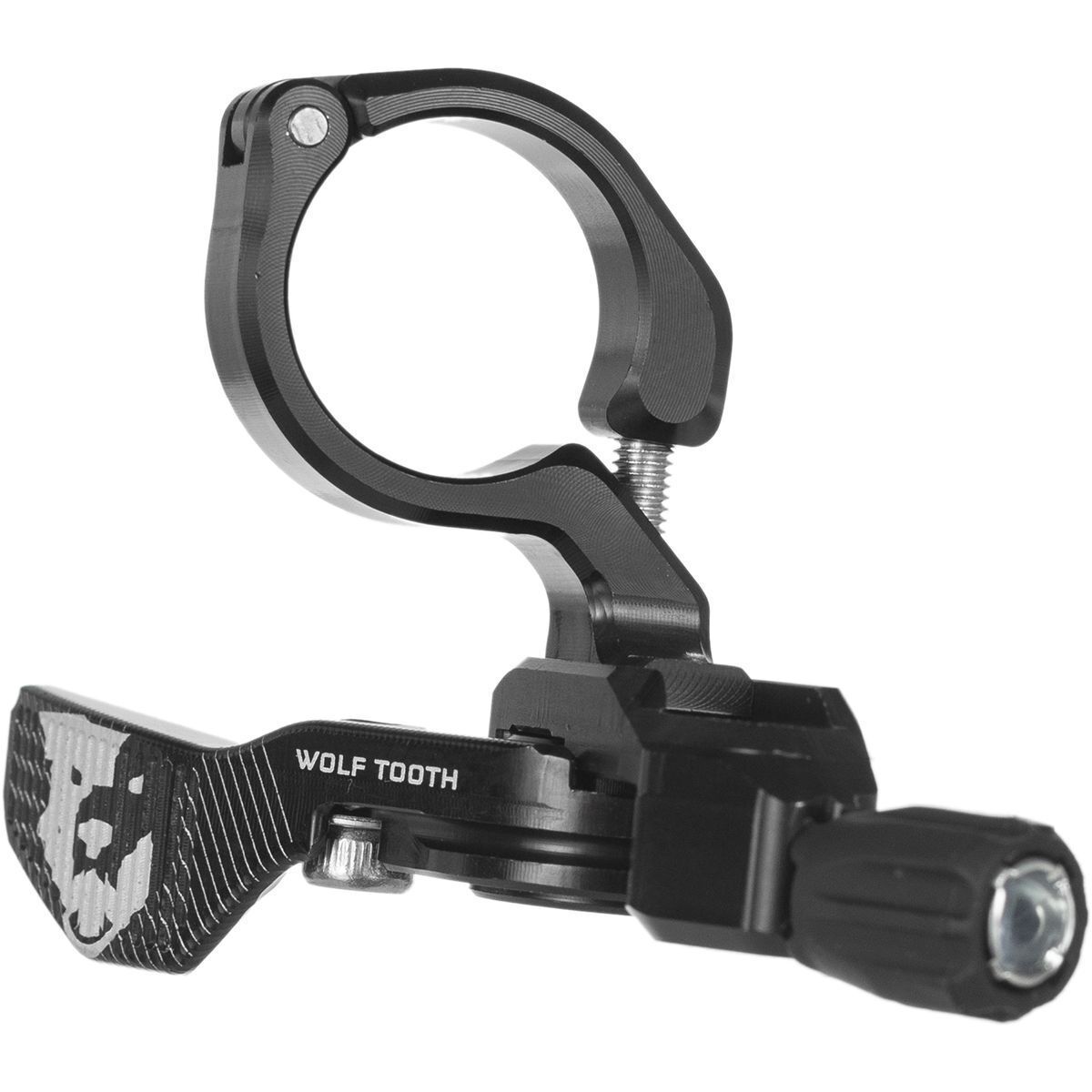 A well-designed dropper lever greatly improves my ride experience and is one of the most used lever on your bike next to your brakes. While many stock dropper levers are poorly shaped, cheaply built and frankly rather cumbersome. Wolf Tooth Components ReMote lever takes a rather simple design and greatly improves its weak points. A sealed ball bearing adds a smooth action to the levers cable pull while a larger textured paddle surface improves the thumb interface.
More info: www.wolftoothcomponents.com
---
Maxxis Minion DHF 29×2.5WT Tires
For me, tires are an important component in mountain bike performance. As the contact patch between machine and earth, a well-designed mountain bike tire can really improve the on trail experience. Maxxis has long been known as a leader in the MTB tire game and has been extremely consistent with product development and application. As rims get wider, tire profiles have been forced to follow suit, the WT (Wide Trail) casing has been developed around rims 30-35mm (internal) in width and thus offer a wider and more laterally stable contact patch. When paired with the refined DHF tread pattern, the latest updates make for an amazing tire for all your trail riding needs.
More info: www.maxxis.com
---
OneUp EDC Tool System
On my shorter rides, I'm always happy when I can ride safely and comfortably without a pack. Among the plethora of new on-bike carry options, I've found the OneUp EDC to be one of my favorites. Stashed discretely within the fork steer tube, the EDC system offers integration of a minimalist multitool featuring 2,3,4,5,6,8 hex keys, T25 Torx, flathead screwdriver, spoke keys, tire lever, lockring tool and chain tool are housed in a plastic cylinder (with room for a quick link) while the lower portion of the system offers space for carrying a CO2 system. Thanks to the creativity of OneUp, you can always be prepared for those on trial mishaps even without carrying a pack.
More info: www.oneupcomponents.com
Was there a piece of gear you loved in 2019? Let us know in the comments.